Sunday, January 19, 2020 / by Derek Turci
Important Information for Anyone with a Strata Property



You might have heard in the news lately that strata insurance rates are increasing all over the province. Although strata properties have been most affected, the truth is that rates for non strata properties could go up as well.

Why is this happening?
Let me start by saying
I am by no means an expert on the insurance industry
. I have done research to give you a basic understanding, but I'm certain there are many other factors at play here. There are a number of reasons for these sudden increases but here are a few.
1) The high price of BC real estate: BC strata properties have very high valuations resulting in high repair/replacement costs. This has resulted in only a handful of insurers willing to take on BC strata properties.
2) Increasing risk of natural disasters such as fires and earthquakes: Insurers take out insurance against the policies they sell and this travels up the insurance totem poll to an international level. With natural disaster claims on the rise globally, the costs eventually get passed down to the BC strata insurers who, of course, pass it onto strata owners.
3) Finally, the simple fact that, for too long, insurers have not been charging high enough deductibles to cover to increasing number and cost of claims. This has resulted in a sudden and dramatic knee-jerk reaction to the situation.
How does this affect me?
If you own a strata property, you may find that your strata's insurance deductibles for water, earthquake, fire damage, etc have increased. When something happens that requires an insurance claim, the strata's deductible can be passed onto the home owner. This is usually not a huge issue as the homeowners typically have homeowner's insurance that should cover these charges.
The risk now is that homeowners may find their current insurance doesn't have high enough coverage for the new deductibles which will mean the owners have to pay the difference!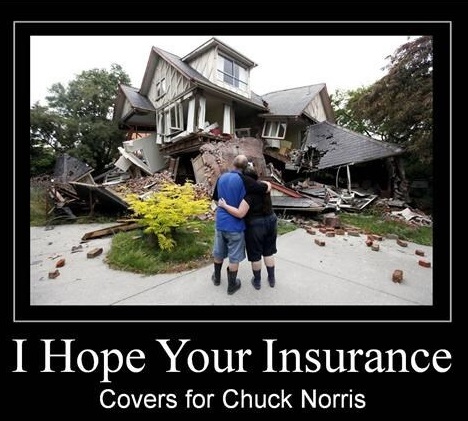 What can you do?
1)
Make sure your homeowner's insurance policy has adequate coverage for all of your strata insurance deductibles
: Get a copy of the strata's insurance policy and update your policy to reflect any increases. In a recent info session I attended with an insurance expert, she warned that in some extreme cases, deductibles for water damage have shot up to 300%!
2)
Reduce the risk of a claim
: There are many things you can do to reduce risk. Simple things like installing steel-braided hoses on your washer, turning off the water supply to your unit while traveling and not running your dishwasher, washing machine or drier when you're not home can go a long way. There are even smart home solutions such as water sensors that can alert you and even shut off water supplies in the event of a leak.
3)
Be proactive with your strata
: Have your strata council alert all owners of the increased deductibles and ensure that all owners take action to reduce risk. Have bulletins printed out and posted in common areas and bring it up during AGM's. Stratas with a bad track records of water leaks and claims are getting dinged much more than responsible stratas with few claims.
4)
Protect yourself during your purchase of strata properties
: If you're buying a condo/townhouse, and you're not working with me on the transaction
:(
, make sure you have a subject to insurance clause in your offer. Make sure you receive a copy of the updated strata insurance policy (usually included in your AGM minutes) so you know what your deductibles are. Verify that your home is insurable before removing subjects. There are some buildings in BC that are no longer able to get insurance, so please verify.
Please let me know if you have any questions and feel free to share with friends & family. Do you know anyone who might enjoy our community newsletters? I'd be happy to share these newsletters with your friends, family, co-workers or whoever else is interested in our real estate market. Just let me know and I'll get in touch right away!