Thursday, September 21, 2023 / by Derek Turci


Opportunity Might Be Knocking at Your Future Front Door
This August, I celebrated my 9th year as a Realtor. Over those years, I've experienced pretty much every type of marketplace imaginable from the painfully slow one at the beginning of 2019 to the insanity inducing markets such as 2016 & more recently after the COVID lock-downs. During my time, I've only seen fleeting glances of balanced markets where both buyers and sellers have an even playing field. However, these are as rare and mysterious as Sasquatch sightings and are often nothing more than nostalgic stories I've been told by "seasoned" Realtors remembering the good old days. Honestly, who knows if they even existed at all!
It's fair to say that the majority of my career has been spent preparing my home buyers or sellers for multiple offers. Although I do love the thrill of a good multiple offer when I'm on the sell side, my excitement turns to sadness when my buyers look to me with incredulous eyes as I'm forced to tell them to add another $20,000 and waive all their subjects just to have a fighting chance to own a home!

September is off to a slow start with only 1,256 so far this month
The Opportunity
There is hope on the horizon for all the jaded buyers who've been waiting for some form of sane market. Recent events may be creating an opportunity similar to what we had last fall where buyers could look at multiple properties, select one and calmly write an offer and negotiate a great deal. As an added bonus, buyers might even be able to sneak in a subject or two!
Slower Sales
The rate hikes in June & July came right at the tail end of the spring market and ushered in a quiet summer for real estate. When the BOC decided to keep rates the same this month, the general expectation was that we'd see a similar response to what happened in February - chaos. However, the response so far has been very different with the REBGV only registering 1,256 sales so far this month. To add some context, there were 2,294 sales in August 2023 which was considered a slow month. If sales continue like this, we'll be on track to have similar numbers as September 2022 (1,695) which was 46% fewer sales when compared to Sept 2021.
Shift to Buyer's Market
Last month, detached homes in Greater Vancouver and the Fraser Valley shifted to favour buyers for the first time since the beginning of the year. In recent weeks, we've noticed a slowdown in condos, however townhouses still remain relatively active.
There are great opportunities to be had for first time buyers and downsizers looking for a condo and upsizers selling a townhouse to move into a detached home.
Buyers Slow to Re-Enter the Market
High rates combined with sellers' reluctance to drop price appears to have led to many buyers moving to the sidelines. This lack of buyers is leading to some uneasiness with sellers who need to sell and creating an opportunity for the buyers who remain.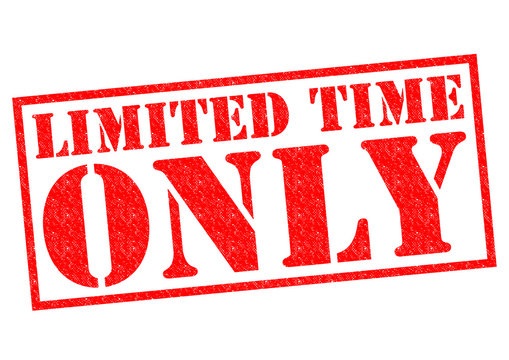 Every Coupon Has an Expiry Date
This great deal is only available for a limited time, so act fast! From our experience, buyers who sit on the sidelines waiting for the bottom to fall out of the market receive rude awakenings when the market shifts. The reality is that no one tolls a bell when the market hits bottom and by the time everyone realizes what's going on, it's too late.
Despite the slowdown in sales, total inventory in August was still 8% lower than the previous year. With so many buyers in a holding pattern, it wouldn't take long before the inventory is gobbled when the market shifts.
When will the shift happen? Who knows! For what it's worth, anyone who bought last year between August to January was smiling by February.

We're here to help you through any challenging marketplace so feel free to contact us if you want to discuss in more detail!
---